Zolabo is an Amsterdam based boutique consultancy that designs and builds data-driven digital products. We want to create work that connects with people and makes them curious about facts and cultivate a deeper understanding. We provoke thoughts, but do not preach. Our aim is to inspire people to think for themselves and find the insights they need for making good choices.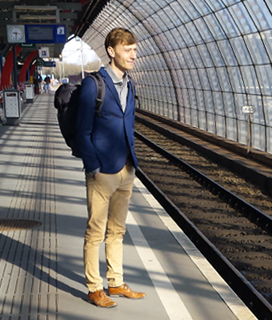 Zolabo was founded by Jurjen Verhagen. As an engineering student, he explored both Physics and Civil Engineering, but ended up doing what he loved doing from the age of twelve: making websites. As a personal endeavor, he explored the world of arts by drawing and painting. At some point in life, it became clear he wasn't made for pure science, pure tech or pure art. It was a combination of all three things that made him really excited. That's when he founded Zolabo, a consultancy firm that combines the three things he loves:
Science: understanding how things work
Art & Design: crafting beautiful things
Engineering: making and building things, mostly with code
At Zolabo, we make complex subjects more attractive and accessible to a broader audience. As generalists, we get the full picture and create unique, high quality work that make sense. That's why our clients keep returning to us.
We are a small and flexible organization. Together with freelancers, we put together the ideal team for each project. Being based in the creative hotspot of Amsterdam enables us to cherry pick the best talent. We are agile and our approach is very much hands-on.